There are many ways to weave a star and I show a couple of them here and here. However it's sometimes good to know a very simple method when time is tight, for example, or there are a lot of stars to make. Here I show how to make the simplest of stars, and even though it's simple, its an attractive and effective star for decoration.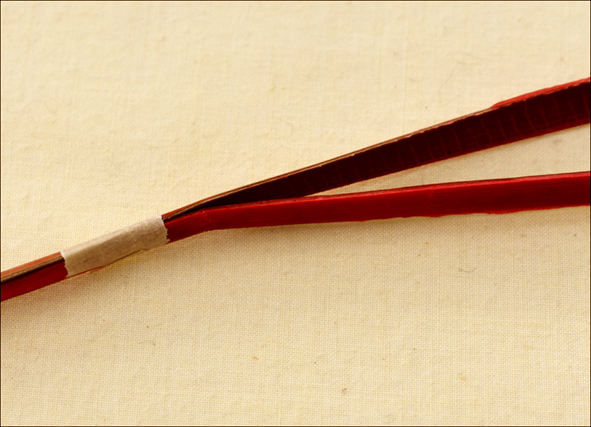 This method of making the star uses two strips of flax together so that each side of the star is shiny (flax has a shiny and a dull side), but it's not necessary to use two strips. To make the star, (this one is about 12 cm across), select two long strips of flax that are .5cm wide and tape them together at the base, so that the shiny side is on the outside on both sides.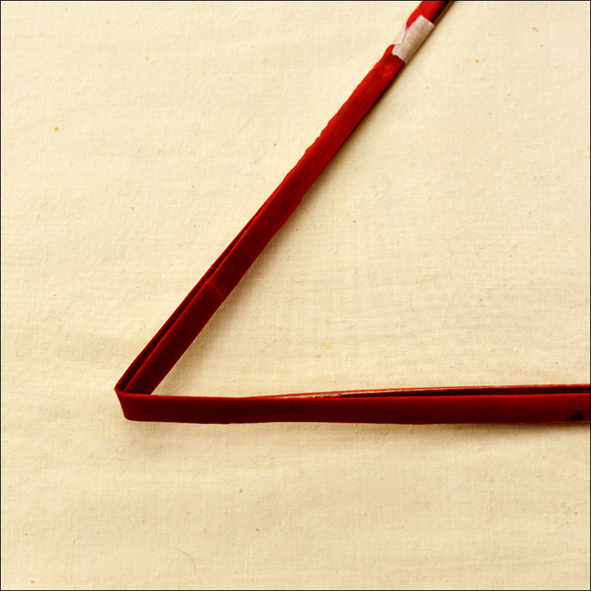 Using the two strips as if they were one strip, make a fold out to the left about 10 cm down from the tape.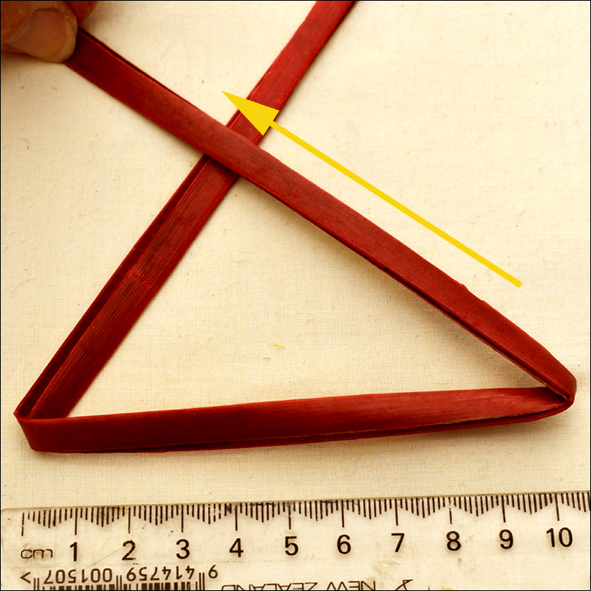 Next, measure across 10 cm from the fold and make another fold back up to the left at about the 10 cm mark, with the strips going over the top of the strips where you started.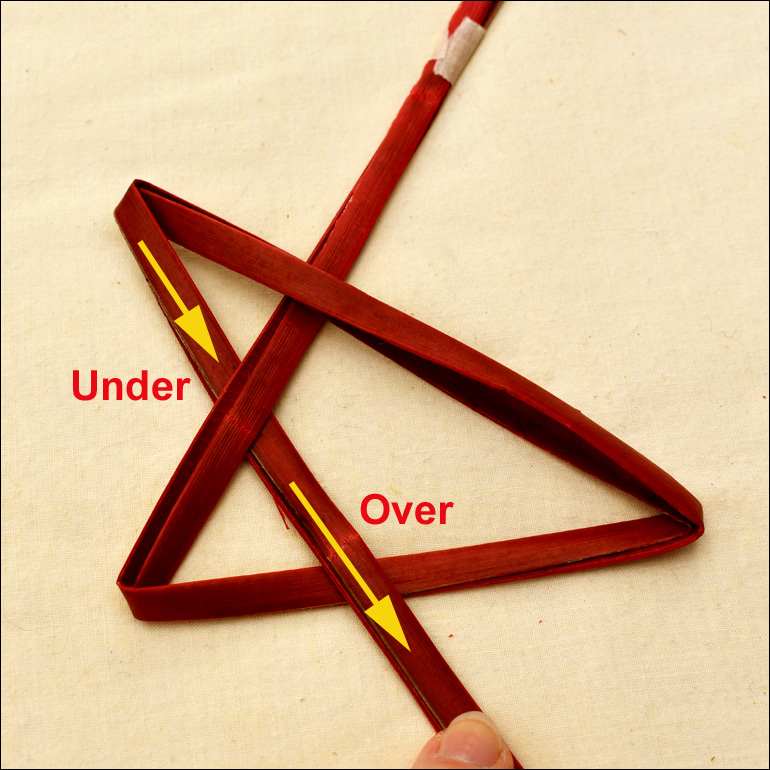 Fold the strips back down again so that there is a point made at the fold and take the strips under the first section of strips. Take it over the second section of strips, making a second point for the star. Make sure the points look the same size.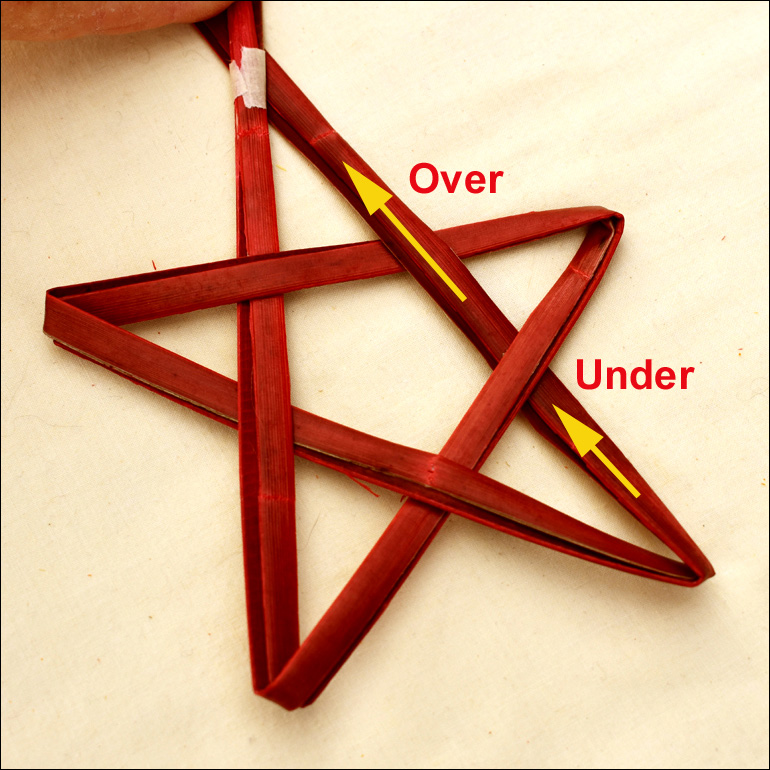 Fold the two strips, so that there is a point made at the fold of the strips, back up to the start where they are taped, going under the second section of strips and over the third. This makes the last three points of the star.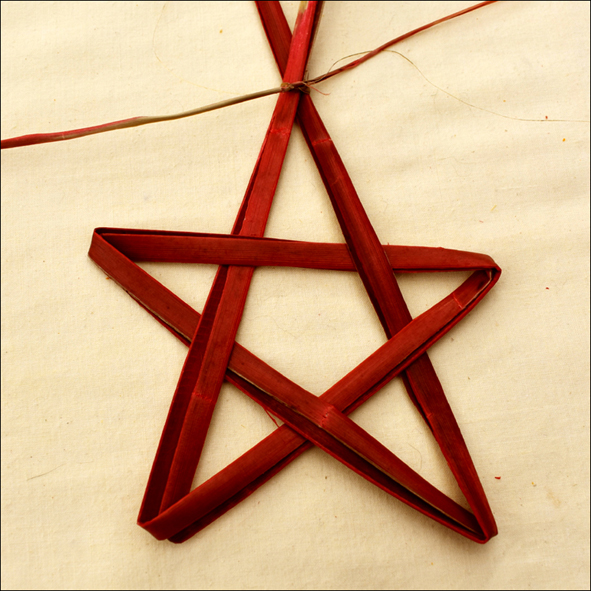 Adjust the points so they are all an even size and match each other.
There are a couple of ways to complete the star. The ends at the final point can be glued together and the excess trimmed off. Alternatively, the ends can be tied together and the longer bits shredded to make a tail. This star is made from NZ flax which has been dyed red but it could easily be made with other firm strips of different materials. Have fun making them!
Scroll down to leave a new comment or view recent comments.