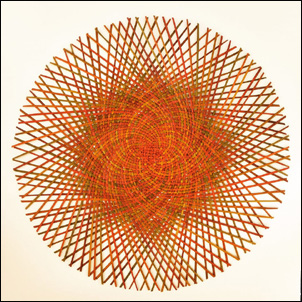 Links to sections of this page:
Flax weaving for sale online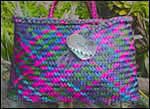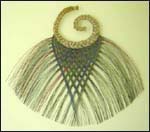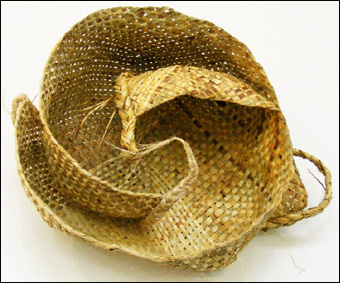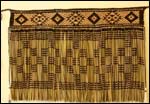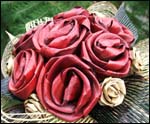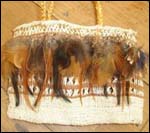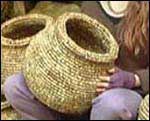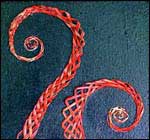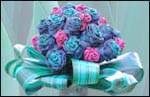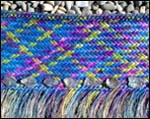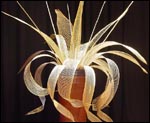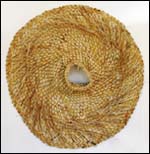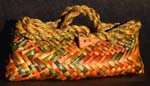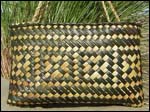 Below there are links to a selection of the many flax weavers and retailers that offer flax weaving for sale online. Also a search for flax weaving on the Trade Me auction site results in a number of different flax items, including imported woven bags that are called 'flax' but are not made with NZ flax.
A number of places offer a variety of flaxworks, including baskets and artworks. A selection of these are Flaxworx NZ, Kura Gallery, Anne Daniel, and Wild Sands Weaving. Meremade specialise in woven flax hats and Flaxation and Artiflax sell flowers and bouquets. In addition Artiflax sells netted flax. The Haka Shop sells fine flax fibre or muka.
Flax weaving tutors and courses
Auckland:
Unitec offers an elective of Toi Māori (Māori arts) which includes flax weaving.
Raglan:
Marianne from woven.nz offers weaving workshops. Ph 027 227 5291 to pick a day for a workshop with short notice.
Rotorua:
Te Puia offers a three-year full time weaving course and part-time community-based courses.
Wellington:
Wellington High offers one-day workshops.
Nelson/Tasman: I offer occasional workshops.
Several universities offer papers in flax weaving as part of a Bachelor of Arts or as a major component of a Bachelor of Māori Traditional Arts or a Bachelor of Māori Visual Arts — Te Wānanga o Aotearoa, Eastern Institute of Technology and Auckland University.
Online instructions and courses
YouTube videos:
Small items: How to weave a rose or puti puti, a simple fish or ika, a Christmas Star or whetu, a simple two-cornered purse or kete and a four-cornered container or kono.
More complex items: How to weave a patterned basket or kete whakairo, part one and part two, a backpack or pīkau, a baby carrier or wahakura, part one and part two, and tips and tricks for weaving a wahakura, a hat or pōtae, the process for making a skirt or puipui and a traditional muka hanging.
Online weaving courses:
Hetet School of Māori Art offers an online weaving course through video lessons.Flax Floristry School offers an online course in flax floristry.
Museum collections of flax weaving online
There are several museum websites that reference their collections of flax weaving online. For example, the Te Papa website will bring up images of nearly 500 kete, and a search for 'bag' or 'basket' in the British Museum Collection shows a number of different kete.
If you're visiting Christchurch, do make the time to visit the Okains' Bay Museum, on Banks Peninsula. It has an extensive collection of Māori artefacts including some greenstone pieces and many woven exhibits including cloaks and baskets. Of particular interest are the fishing implements, many of which are woven from flax. Large flax fishing nets hang from the ceiling and a canoe with a woven flax sail makes a striking feature in the middle of the museum.
Listings and images on this page
Some of the images on this page have been taken from sites that are also linked to in the text, and have been included on this page as an indication of the content of these sites. The site's owners are all happy for their images to be used here.
If you advertise workshops or a course in flax weaving online, and if I haven't listed you on this page, do drop me an email if you're happy to be included in the listings above.
If you happen to notice any broken links on this page before I do, I'd appreciate it if you would let me know.