21 October 2021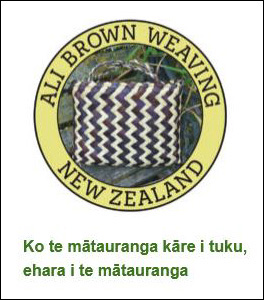 In the last few months I've spent time upgrading my flax weaving website. I wanted to do this for a couple of reasons. First, to make the site secure, and second, to make it more mobile friendly.
Having a secure site is becoming more and more important for website owners and is recommended especially for those who run a business through their website. (You can see that the site is now a secure site by the closed lock symbol at the start of the URL and by the 's' at the end of 'http' in the URL.) Second, the new website is more mobile-friendly — in other words, it's easier to read on cellphones.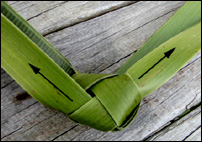 While upgrading the site, I decided to upgrade most of the hundreds of images so that more of their detail can be seen. Also, some of the images next to the instructions for flax weaving projects have had arrows added so that the project steps are easier to follow. For example, I think you'll find the instructions for Weaving a flax fantail are better with the arrows showing the way the strips have been moved in each step. A full index of flax weaving projects can be found through the navigation bar.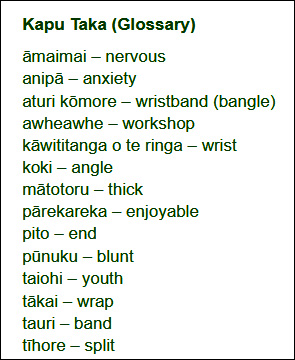 Some of the pages have a version in te reo Māori as well as English. Wi Pohatu has very generously been translating my webpages and these are available as a resource for people learning te reo Māori, the idea being that the images will help with understanding the text. I've found that I am starting to understand more of the translations the more I study te reo Māori myself.
All of the blog posts I've written since 2007, when I wrote my first post, are available on this upgraded website and all the comments I've received over the years on these blog posts are available through a link at the bottom of each post. I'll continue to write blog posts as I find new and interesting topics to write about. Comments on these posts are always welcome and there is a place to do this underneath each post. It's always interesting to hear from other weavers — your thoughts, comments, criticisms and ideas. If appropriate, add a photo as well to illustrate your comment.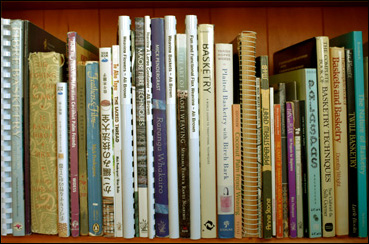 Do have a look at the Book Reviews page which I've upgraded to include more books on flax weaving, weavers and exhibitions. I particularly like the older books with stories about weavers from earlier times, such as Te Ringa Rehe: The Legacy of Emily Schuster. Many of these books are out of print now but your local library will either have a copy or can get one for you to borrow. My own books are also listed on this page and are available through my online shop. The Shop now has links to larger images of both the front and back covers and the back-cover blurbs are readable.
While I've done the rewording and upgrading of images for this new site, the website itself — and the logo — was designed and developed by Chris Eilers.
Do leave a comment in the comment box below if you have any thoughts or suggestions — or see any broken links or mistakes.