7 December 2020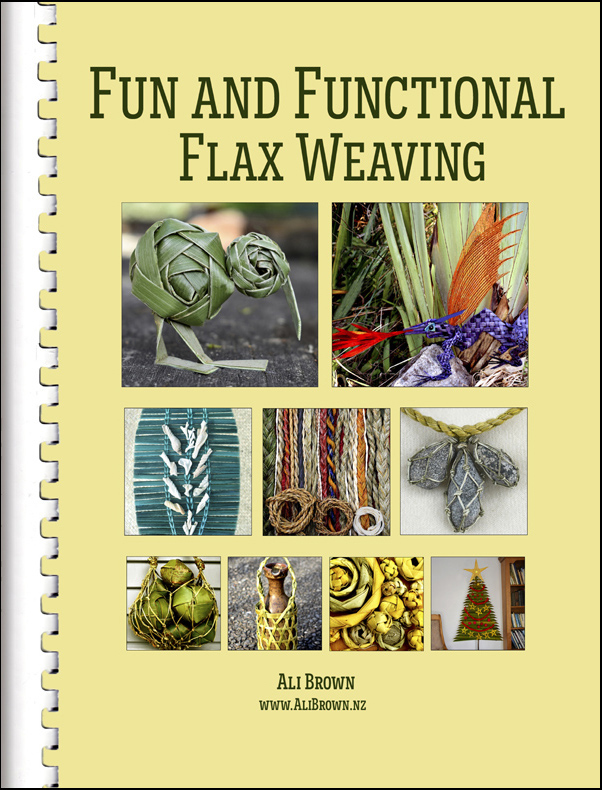 The book I've been writing, Fun and Functional Flax Weaving, is now available for sale through the online Shop page of my website. From delicate cords for jewellery to rugged hefty thick ropes used in outdoor art, from useful bottle carriers and decorative flask holders to toys for children and pets, window blinds and table runners, mobiles and fiery dragons, this book shows how basic weaving, knotting and plaiting techniques can be used for the creation of any number of useful items that have wide appeal.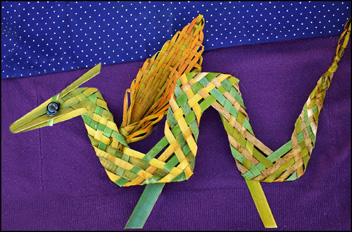 Weavers of all levels will find something to spark their interest. Even though many projects can be achieved by those with little or no weaving experience, there are also projects which require previous weaving knowledge — for those who want to extend their weaving repertoire or who like a challenge.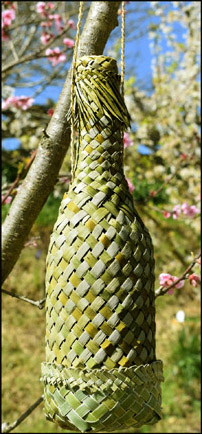 Different techniques are used in each project and so it's also suitable for a course book — as well as for individual weavers and groups. Buyers of my previous books have commented positively on their easy-to-follow, step-by-step illustrations beside the written instructions. You can see a link to these comments under each blog post I've written when I've published a book. More illustrations from the book are shown on the web page About the book Fun and Functional Flax Weaving. The samples in the book are woven with New Zealand flax but any natural or manufactured material that can be made into long thin strips can be used for most projects, including palm leaves, strapping, bark and paper.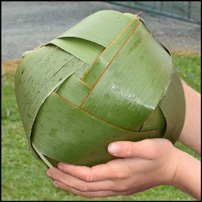 If you buy the book, do post a comment below if you can see how it might be improved, or post a question if any of the instructions are not entirely clear. Also if you have any photos of your weaving based on projects from this book, I'd love to see them.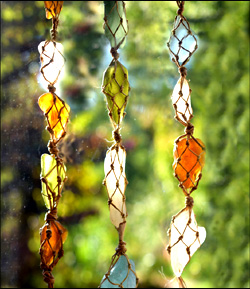 The book can be purchased directly from me, along with my other books, Weaving Flowers from New Zealand Flax, Weaving Baskets, Backpacks, Boxes and Other Projects and Weaving a Large Container from New Zealand Flax, either singly or in a set of 3 or 4 of the books, (which incidentally makes for savings on postage charges), from my online shop. I do hope that people find this book useful and even inspiring. Happy weaving!
Scroll down to leave a new comment or view recent comments.

Also, check out earlier comments received on this blog post when it was hosted on my original website.