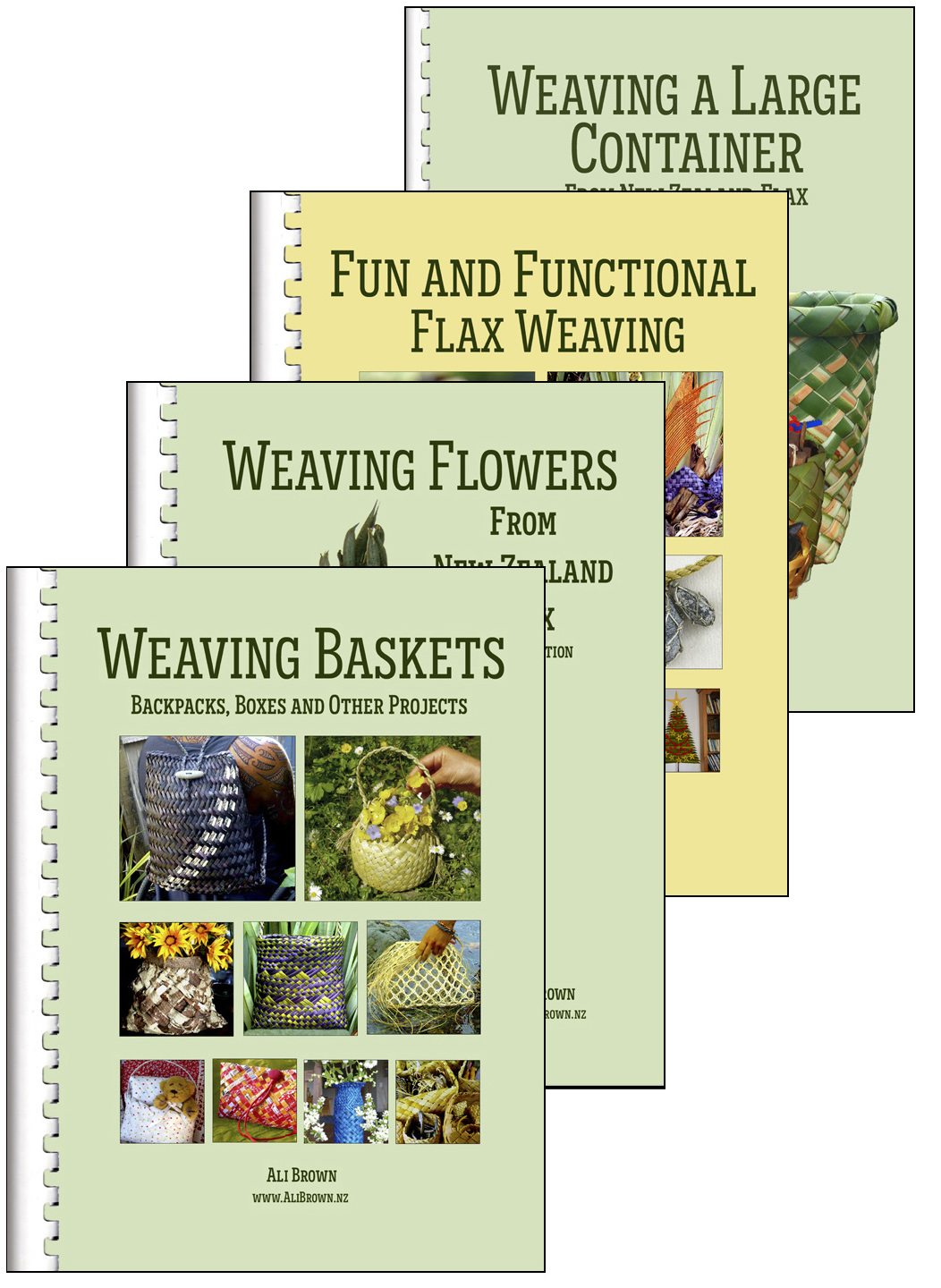 When I wrote a booklet on how to weave flax flowers as part of the arts project for an OSCAR Foundation conference in Christchurch in 2007, little did I know it would lead on to my writing a series of books on flax weaving.
Now, sixteen years later and currently writing a fifth flax weaving book, I am humbled and thrilled to be able to celebrate the sale of over 10,000 of my books (collective, not each book).
We are a family business, publish the books in-house, and sell them through the online shop on my website. By working in this independent way, I have the added bonus of direct, personal contact with the people who buy my books — an excellent way to keep in touch with what readers like and to receive feedback. The majority of sales are made within Aotearoa New Zealand, with the rest scattered to far-flung places including Hawaii, USA, England, Scotland, France, Japan, Norfolk Island and of course Australia.
To celebrate this 10,000-books-sold milestone, we have three sets of my four current books — "Weaving Flowers from New Zealand Flax", "Weaving Baskets, Backpacks, Boxes and Other Projects", "Weaving a Large Container from New Zealand Flax" and "Fun and Functional Flax Weaving" — to give away. We would particularly like the books to go to weaving groups who may have lost their weaving resources in the recent weather events in the north of Aotearoa, but any group is welcome to apply.
To have the opportunity for your group, or a group you know of, to be chosen for the giveaway, please write to us with a paragraph or two about the group and include pictures. Tell us how many people, how long it has been going, how often they meet, and any other information that will help us choose your group. Send to alibrownweaving@gmail.com by 31st May 2023.
Scroll down to leave a new comment or view recent comments.