19 March 2016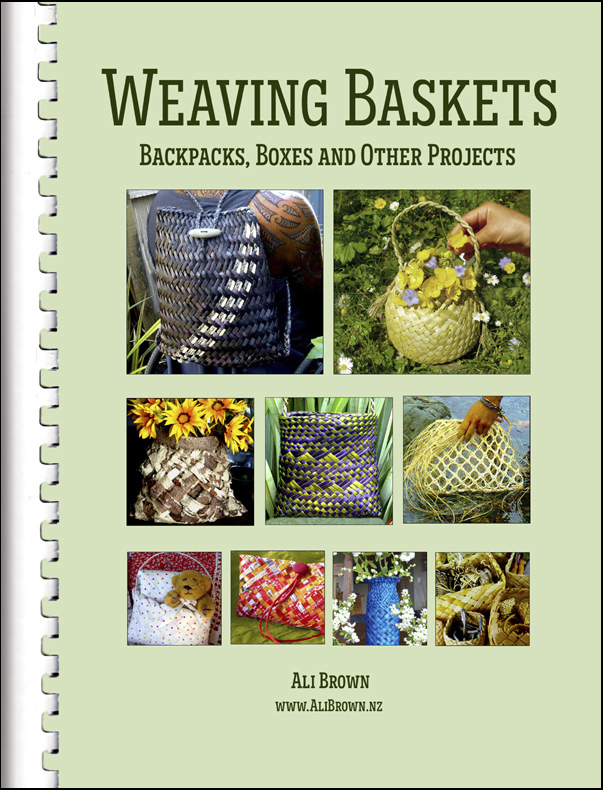 The book I've been writing, Weaving Baskets, Backpacks, Boxes and Other Projects, is now ready for sale. This book covers a comprehensive range of basket-making, starting from instructions for a simple woven folded-over basket to complex patterned baskets and backpacks, as well as boxes, platters, trays, vases and pots. Each project has illustrated instructions and colour photos that show step-by-step instructions for weaving, using diagonal weaving. Over 70 different techniques and methods used in basket-making are included.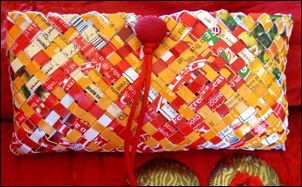 Most of the samples in the book are woven with New Zealand flax but any natural or manufactured material that can be made into long thin strips can be used, including palm leaves, strapping, bark and paper, like the basket illustrated here which is made with strips of packaging.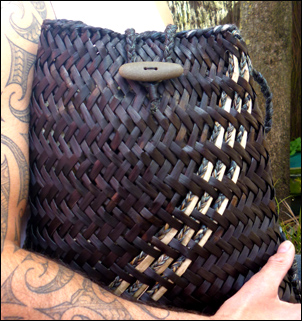 The book has instructions for traditional Māori weaving techniques such as the ones used to weave the backpack with the stone toggle illustrated here. As well as instructions for weaving backpacks, several different ways of weaving larger baskets are described in the book, including starting at the base with a plait, starting at the top with a plait and starting in the middle with a cylinder.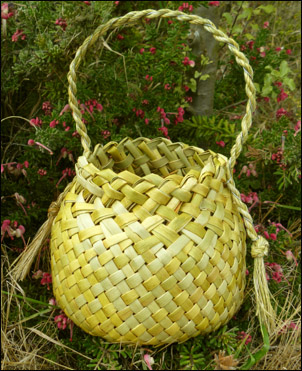 More modern weaving ideas are also included in the book. The rounded-shaped basket illustrated here is reminiscent of other traditional styles of baskets, such as those seen in UK, Europe and USA. Instructions for making different types of basket handles, like the twisted one on this basket, are also included. Other projects give instructions for weaving more contemporary items like vases and pots, as well as serving platters and boxes.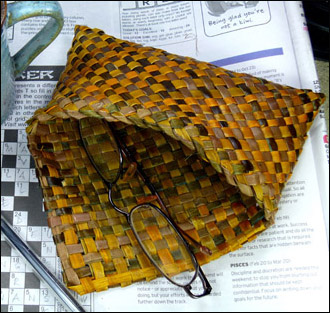 The book has new techniques to be learned in each project and so is also suitable for a course book as well as for individual weavers and groups. More illustrations from the book are shown on this page. If you buy the book, do post a comment below if you can see how it might be improved, or post a question if any of the instructions are not entirely clear. Also if you have any photos of baskets you have woven, I'd love to see them.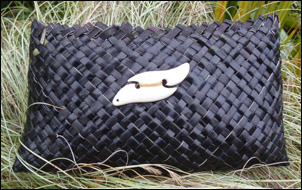 The book can be purchased directly from me through my online shop, along with my other books, Weaving Flowers from New Zealand Flax and Weaving a Large Container from New Zealand Flax. I do hope that people find this book useful and even inspiring. Happy basket weaving!
Scroll down to leave a new comment or view recent comments.

Also, check out earlier comments received on this blog post when it was hosted on my original website.